Nothing related to the Ridge today, but went to a great car show this weekend – Du Quoin Street Machine Nationals!
The weather was hot and the cars were hotter. My best friend and I have attended this show for many years. We were sad when they stopped it for several years, but now it is back and better than ever. While I have a love for all things Mustang, this is a great show to see a variety of cars. I highly recommend you mark your calendar for the third weekend in June next year!
When asked why, the V8 Prorsche owner said "why not?"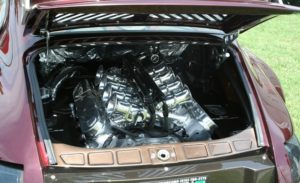 P-I-N-T-O!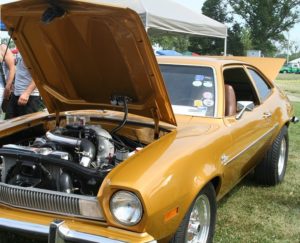 When I said "variety" this is what I meant – a blown V8 bicycle.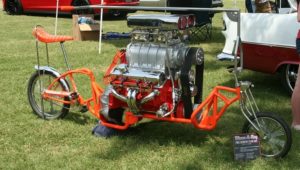 A few more just for giggles!